USAA Offers Comprehensive Insurance Solutions for Military and Their Families
As a member of the military or a military family, you have unique insurance needs that require more coverage than traditional policies offer. Thankfully, USAA offers comprehensive insurance solutions that cater specifically to the needs of military personnel and their loved ones. With their commitment to providing exceptional service, USAA has become a go-to destination for all things insurance-related for the military community in the United States. From auto and home insurance to life and health insurance, USAA is your one-stop-shop for protecting your assets and providing peace of mind. In this blog post, we'll explore the benefits of using USAA for your insurance needs and why they are the top choice for military members and their families.
1. USAA Renters Insurance Protects Military Gear and Uniforms
USAA Renters Insurance is known for its comprehensive coverage for military gear and uniforms. This includes protection for damages or theft while on active duty or active reserve, with no deductible applied in covered claims. It's a relief for military families to know that their valuable military equipment is covered by USAA Renters Insurance. This coverage is just one of the many benefits that USAA offers to active military members and their families. USAA values their service and understands the unique needs of military life, which is why they tailor their insurance policies to meet those needs. USAA Renters Insurance is just one example of the many ways that USAA supports the military community.
2. Coverage that Travels with You
USAA's coverage isn't just limited to home and car insurance. They also offer plans that help cover nonrefundable costs if you cancel a trip or have medical expenses during travel. This is especially important for military families who might have to plan trips around deployments or unpredictable schedules. Plus, USAA's travel insurance is backed by Travel Insured International, which offers a choice of four plans. And as always, USAA offers special discounts and benefits for military members and their families. With USAA, you can have peace of mind while traveling knowing that you and your loved ones are covered.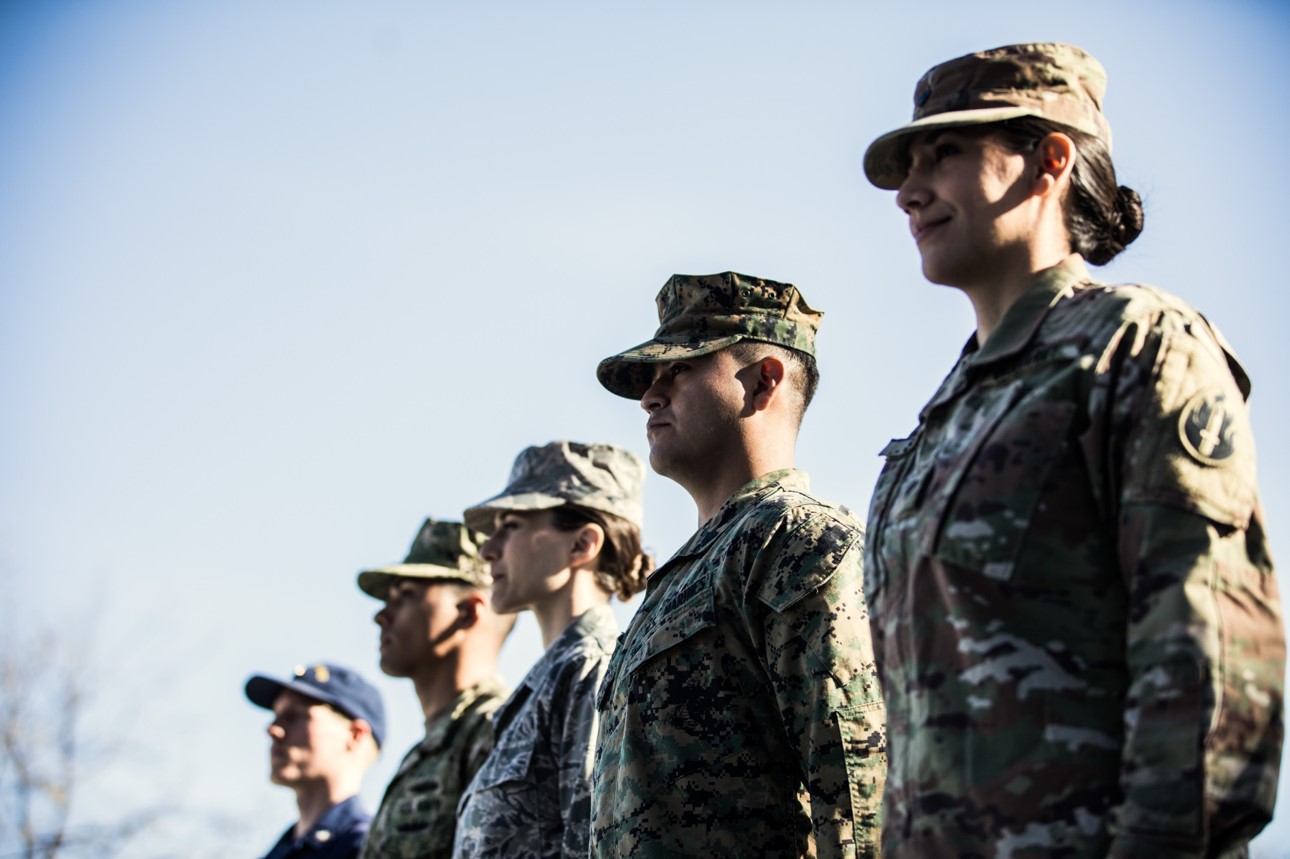 3. Benefits, Products, and Discounts for Military Members and Spouses
USAA is committed to serving military members and their spouses by offering a variety of benefits, products, and discounts. From insurance to banking and retirement solutions, USAA helps military families navigate the challenges of military life. In addition, children of USAA members can also join and take advantage of the perks. Furthermore, USAA offers a Perks program with various ways to save on products and services. As a financial services company, USAA understands the unique needs of military members and strives to make their lives easier by providing comprehensive solutions that cater to their needs.
4. Competitive Rates on Military Life Insurance
When it comes to life insurance options, USAA has got your back. The company offers competitive rates on military life insurance for you and your eligible family members. They understand the demands of military life and have created exclusive benefits to make things easier for you. You can also rest easy knowing that their policies are backed by the company's excellent A rating for financial stability. But USAA goes beyond just life insurance - they also offer comprehensive solutions for auto, renters, and health insurance as well as banking services. All branches of the military can benefit from their exceptional service and special deals and discounts, including discounted storage for cars during deployment. Furthermore, USAA's commitment to military communities is evident in their charitable giving efforts. Don't miss out on their exclusive auto insurance for military families only.
5. Auto and Banking Services for All Branches of the Military
USAA recognizes the importance of providing convenient and competitive auto and banking services to all branches of the military, including active duty, National Guard, reserves, and veterans. Their auto insurance policies offer comprehensive coverage and competitive rates, ensuring that military members and their families receive the protection they need while also saving money. On top of that, USAA's banking services have no monthly service fees and include retirement options, making managing finances easier for military families. USAA's commitment to serving the military and their families extends beyond financial services - they also offer special deals and discounts for active and retired veterans, as well as discounts for storing cars during deployment. With a wide range of financial solutions available, USAA is the go-to provider for military members and their families.
6. Special Deals and Discounts for Active and Retired Veterans
In addition to providing comprehensive insurance solutions for military and their families, USAA goes the extra mile to offer special deals and discounts for active and retired veterans. Whether you're currently serving or have already completed your military career, USAA has something for you. From auto insurance to banking and retirement solutions, our products and services come with competitive rates and exclusive military discounts. Plus, with our USAA Perks™ program, you can save even more on everyday purchases. At USAA, we're committed to serving those who serve, and that includes providing affordable and accessible insurance solutions.
7. Discounts for Storing Your Car During Deployment
Military personnel are often faced with the need to store their vehicles when they are deployed. USAA understands this reality and offers a 15% discount on comprehensive coverage if you store your car during deployment. This discount is just one of the many benefits that USAA provides, demonstrating their commitment to serving military families. USAA's comprehensive insurance solutions, along with other products and benefits, help ease the stress of deployment for military personnel and their families. These discounts make it more affordable and accessible for families to store their vehicles while they serve our country. Coupled with other insurance discounts and banking services, USAA is a one-stop-shop for all military-specific financial needs.
8. Wide Range of Insurance Discounts for Military Families
USAA offers a wide range of insurance discounts for military families, making it easier for them to get the insurance coverage they need. For example, if you buy both your auto and property coverage with USAA, you may be eligible for a discount. Furthermore, if you keep your vehicle on base, you can get up to 15 percent savings on comprehensive and collision coverage. USAA also offers discounts for safe drivers and military renters, which can help you save money on your insurance premiums. With all of these discounts, USAA is committed to providing military families with comprehensive insurance solutions at an affordable price.
9. Charitable Giving for Military Communities
USAA is committed to giving back to the military communities it serves. Through its charitable giving efforts, USAA provides philanthropic support to many impactful nonprofit organizations that serve the military and local communities where USAA has campuses. From supporting military aid societies in providing zero-interest loans and emergency grants to eligible service members and their families, to pledging a $30 million donation to 24 charitable organizations that help military families through economic hardships, USAA is dedicated to helping those who serve our country. As a company that understands the unique needs of military families, USAA aims to make a positive difference in the lives of those who sacrifice for our nation.
10. Exclusive Auto Insurance for Military Families Only
USAA understands the unique needs of military families, which is why they offer exclusive auto insurance for active-duty and retired military members, as well as their family members. This program is designed to provide the best coverage, rates, and exceptional service to those who serve our country. With a wide range of coverage options and discounts, USAA ensures that every military family can find the right insurance solution for their individual needs. Plus, with additional benefits like storing your car during deployment and special deals and discounts, USAA truly goes above and beyond for military families. This insurance option is only available to military families, making it a truly exclusive and personalized solution for those who serve.